Well done color combinations are the basis of good fill ins and coloring graffiti.
The first part of this article will show you some examples as a source of inspiration. The second one will dive into color theory and showing you how to find combinations the easy way. Let's go!
I think choosing one of the combinations above helps you do quickly achieve a nice result. 
Note that the gradient of the fill in is usually done by choosing 2-4 shades of one color. 
Finding own color combinations
The easiest way to find your own color combinations, is going to the website https://color.adobe.com/
You will find a color wheel there. Most of the color theories are based on color wheels. They just defer a bit from each other. 
The most powerful color contrast is the so called "complementary contrast".
So just choose "complementary" at the dropdown menu on the top left of the website and adjust the wheel to find your preferred color combination.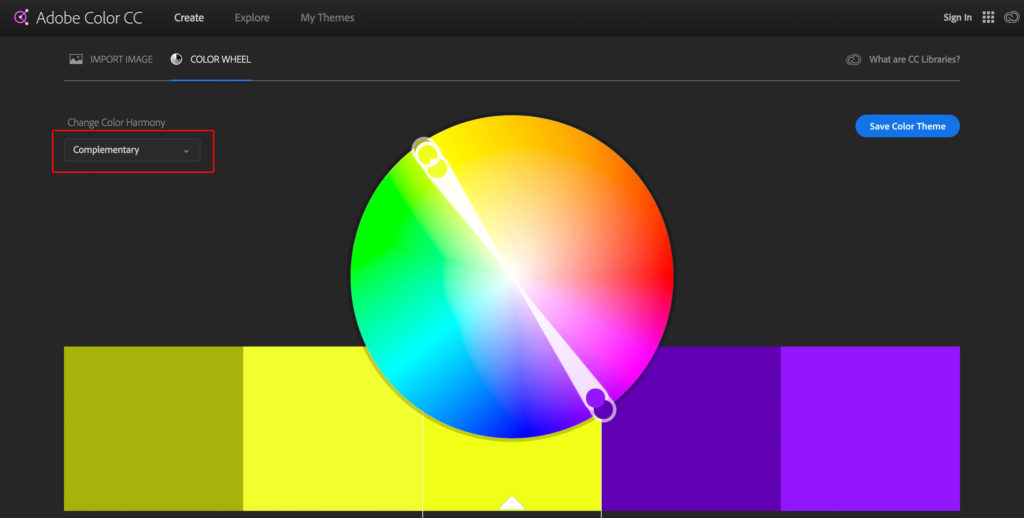 Now use shades of one color for the fill in of your graffiti and the second color for the shadows or your background/outlines. 
That's it!
I hope this quick trick helped. Happy drawing! 
This article will be completed with with a more in-depth text about color theory in the near future. So, stay tuned.