The beginnings
I am a web developer and I love arts – especially graffiti and streetart. I had the aim to create my own graffiti on canvas to put it my living room – you can see the result below – so I started to sketch graffiti. At the same time I wanted to create a new web project besides my work to learn on it – "Graffiti Empire" was born.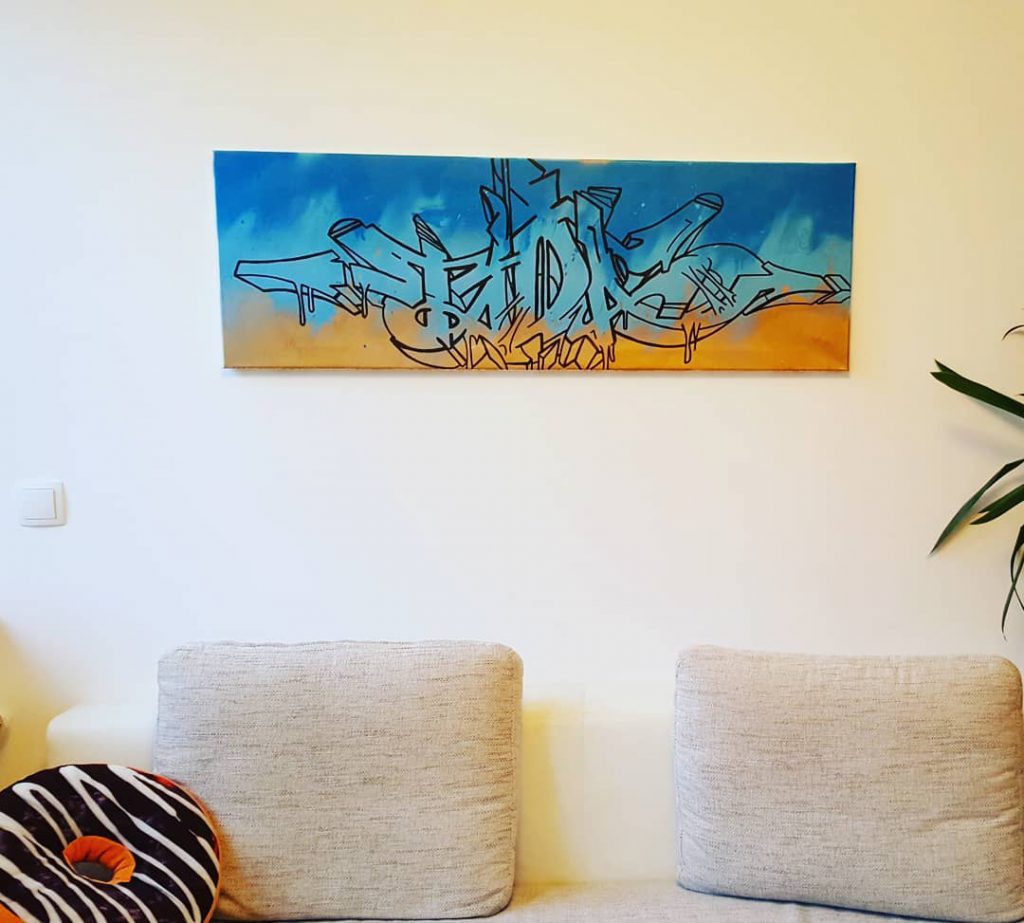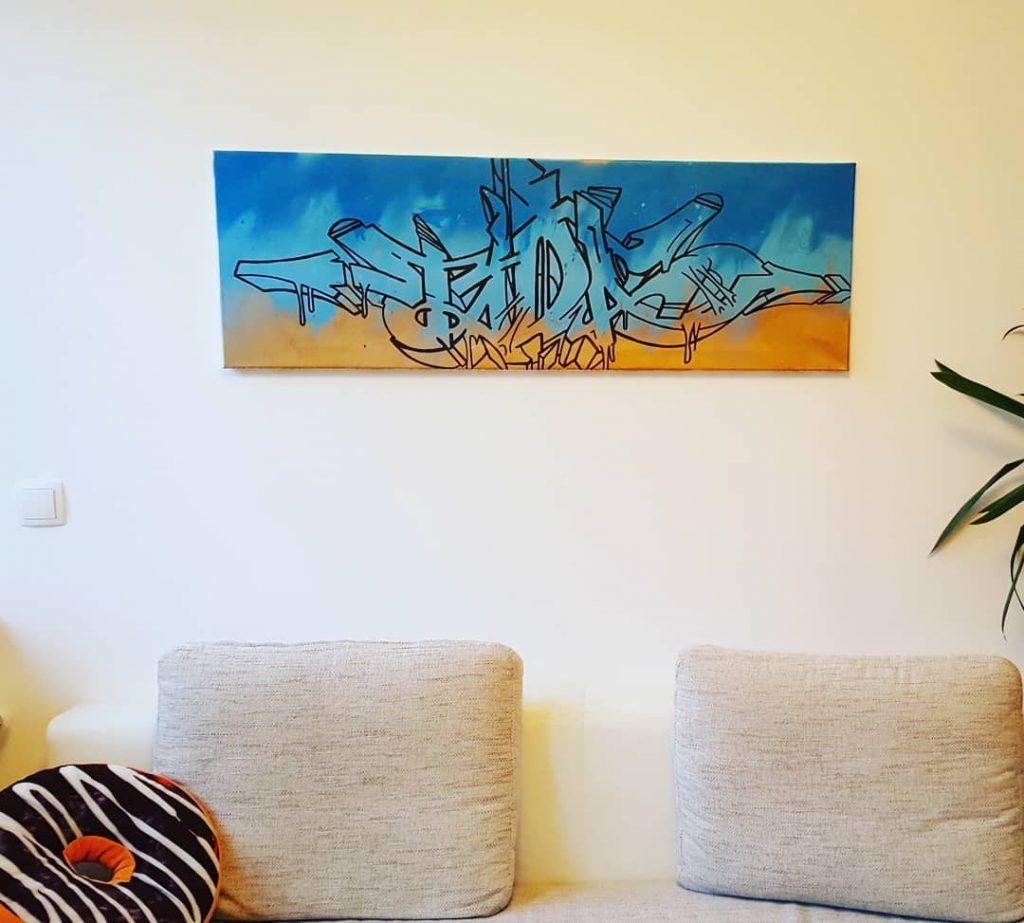 Supplies I used for this painting
Graffiti letters database
Automating repetitive tasks is a big part of my job. After drawing my first graffiti tags, handstyles and graffiti sketches, I soon realized that I forget how I designed letters before. It is not that easy to "scan" previously created sketches to find different designs of the currently needed letter. Additionally I searched for inspiration online and was not quite happy with the search results. Thus, I started to create my own database of graffiti letters and decided to provide it to a public audience.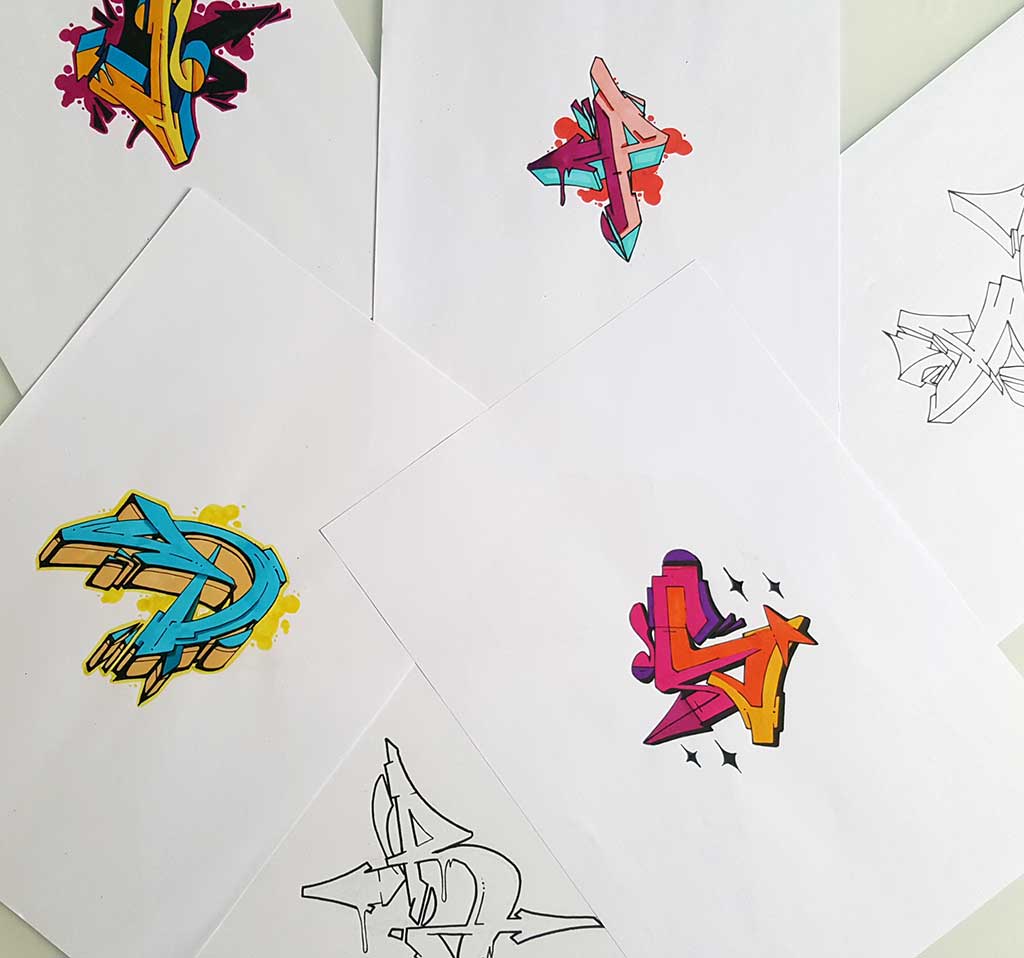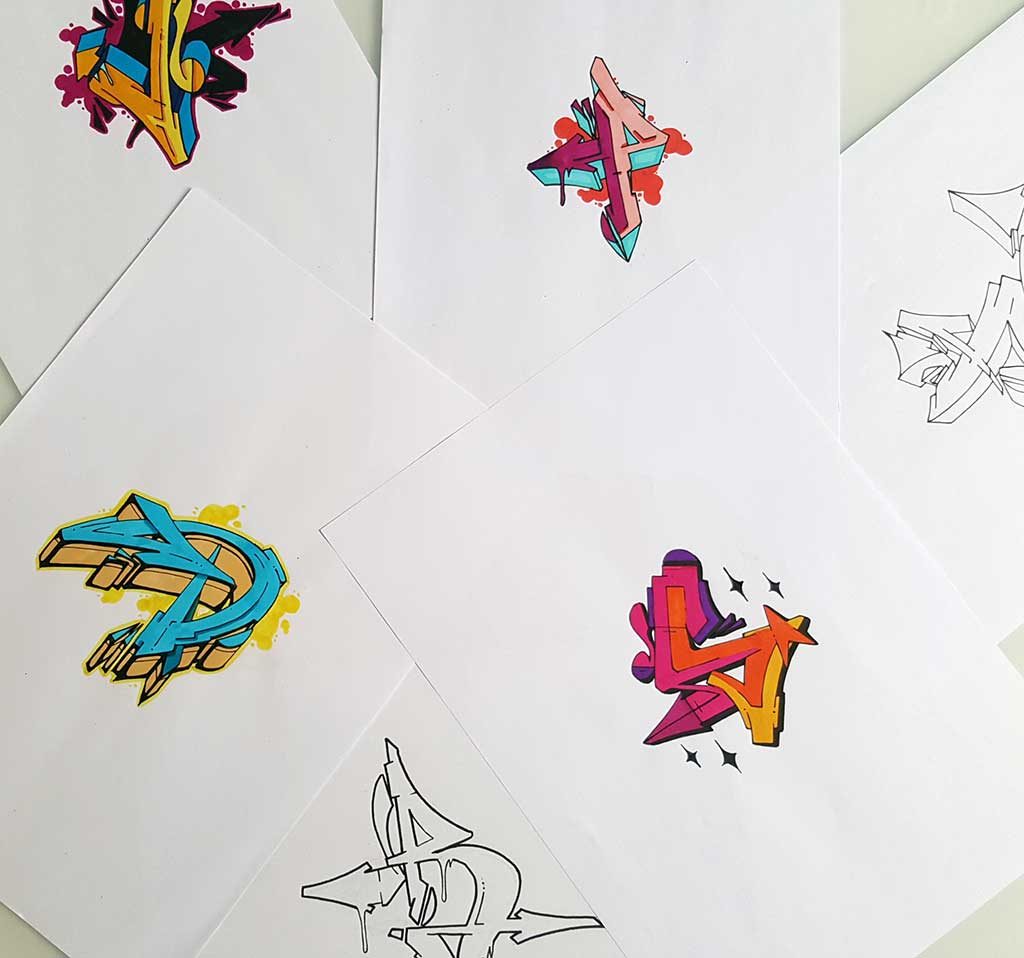 Manifesto
Sprayed graffiti will always be a source of inspiration for me. So I take pictures of streetart and well painted graffiti I like. However, creating graffiti is not necessarily connected to spraying only in my opinion. With "Graffiti Empire" I want to develop graffiti as a form of art with focusing on sketches and paintings on canvas.
The collection of graffiti letters improves and speeds up my design process. I want to share it, to help you designing your art. Furthermore, by showing my own creation process of graffiti sketches I want to help you to create your own graffiti style and may give you new insights on how to draw them.
At the same time it is a documentation of my evolution in drawing.
Currently used supplies
I strongly recommend to buy the book "Graffiti school: A Student Guide with Teacher's Manual" from Chris Ganter*. It gave me a lot of good hints and helped me a lot to improve my sketches with drawing exercises and theory.
How do you draw digital graffiti and handstyles?
I currently use the following supplies to draw and create digital graffiti:
Social media – stay connected!
If you have questions, feedback or want a cooperation, drop me a message (hello@graffiti-empire.com) or leave a comment below 🙂 ! Tada

* affiliate links