On this page you will find my growing graffiti NFT collections and digital artworks. I transfer graffiti to the digital world using the web as my walls and canvas.

Find my collection of NFTs at Opensea.
What are NFTs? Non-Fungible Tokens explained
In case you do not know what NFTs are yet, find an explaination below:
NFTs are unique cryptographic tokens that exist on a blockchain and cannot be replicated. They can be used to store digital artworks or represent real-world items. "Tokenizing" these assets allows them to be bought, sold, and traded more efficiently while reducing the probability of fraud.
A big advantage for artists is that, every time a NFT is resold, the creator will earn a percentage of the price.
The story behind my NFTs
Automating repetitive tasks is a big part of my job. After drawing my first graffiti tags, handstyles and graffiti sketches, I soon realized that I forget how I designed letters before. It is not that easy to "scan" previously created sketches to find different designs of the currently needed letter. Thus, I started to create my own database of graffiti letters and decided to provide it to a public audience.
These letters have a sketchy character and are not artworks. So my aim is it now to make artworks out of them and store them on the blockchain.
I like to create digital graffiti as well, so there also will be more advanced graffiti pieces on my collection.
Creation Process
Most of the time, I start with a sketch on a paper. Either a draw a handstyle and/or use the creation processes shown on this website.
After that, I take a picture of the sketch and digitalize it with the Procreate app on iPad. For further digital processing I use Affinity Photo for parts of the graffiti and backgrounds most of the time.
Graffiti Letter NFT Collection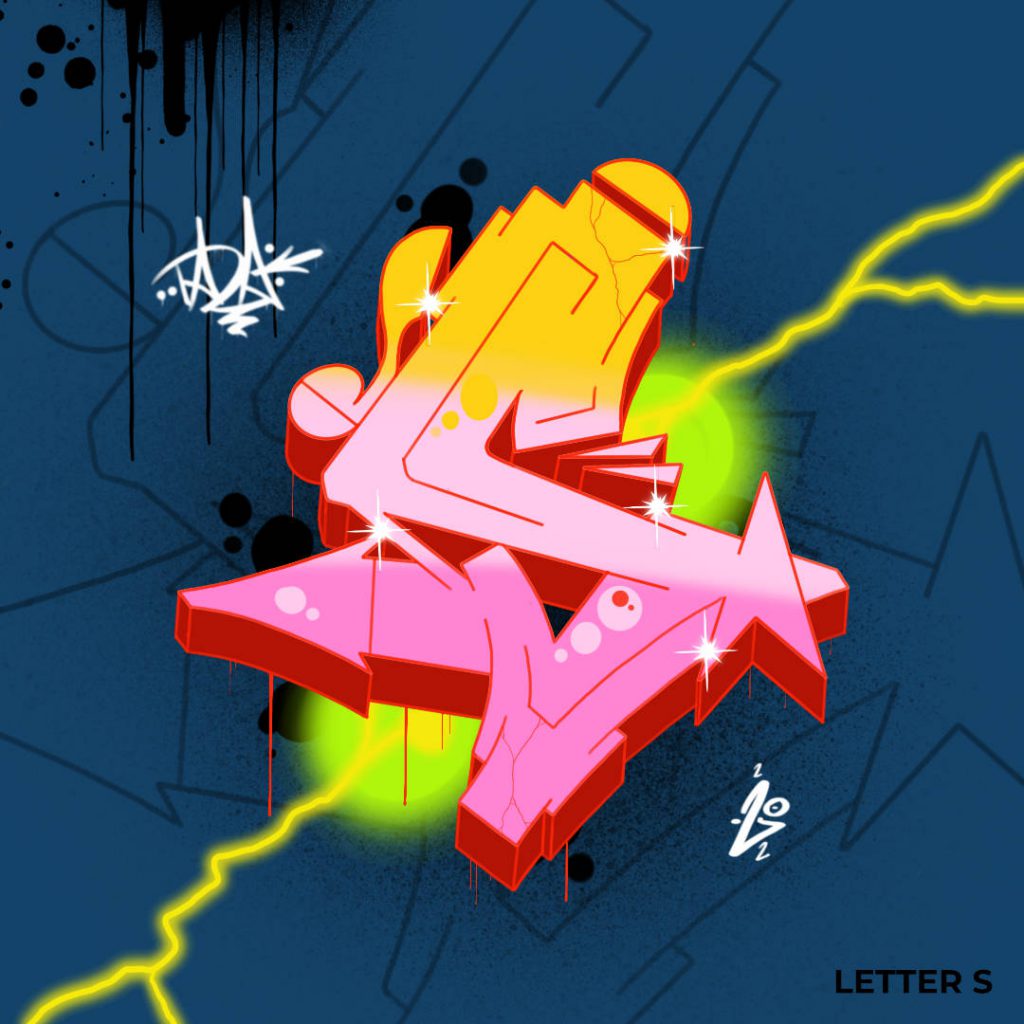 Graffiti Pieces NFT Collection