In this article I will show you how I created the "Leni" graffiti sketch.
1. The handstyle
I started with a handstyle as usual – see my general tutorial on how to draw graffiti. It took me lots of tries to achieve this one, but creating the sketch afterwards was way easier. Putting time and effort in this first step can save you a lot of time later on in the sketching process.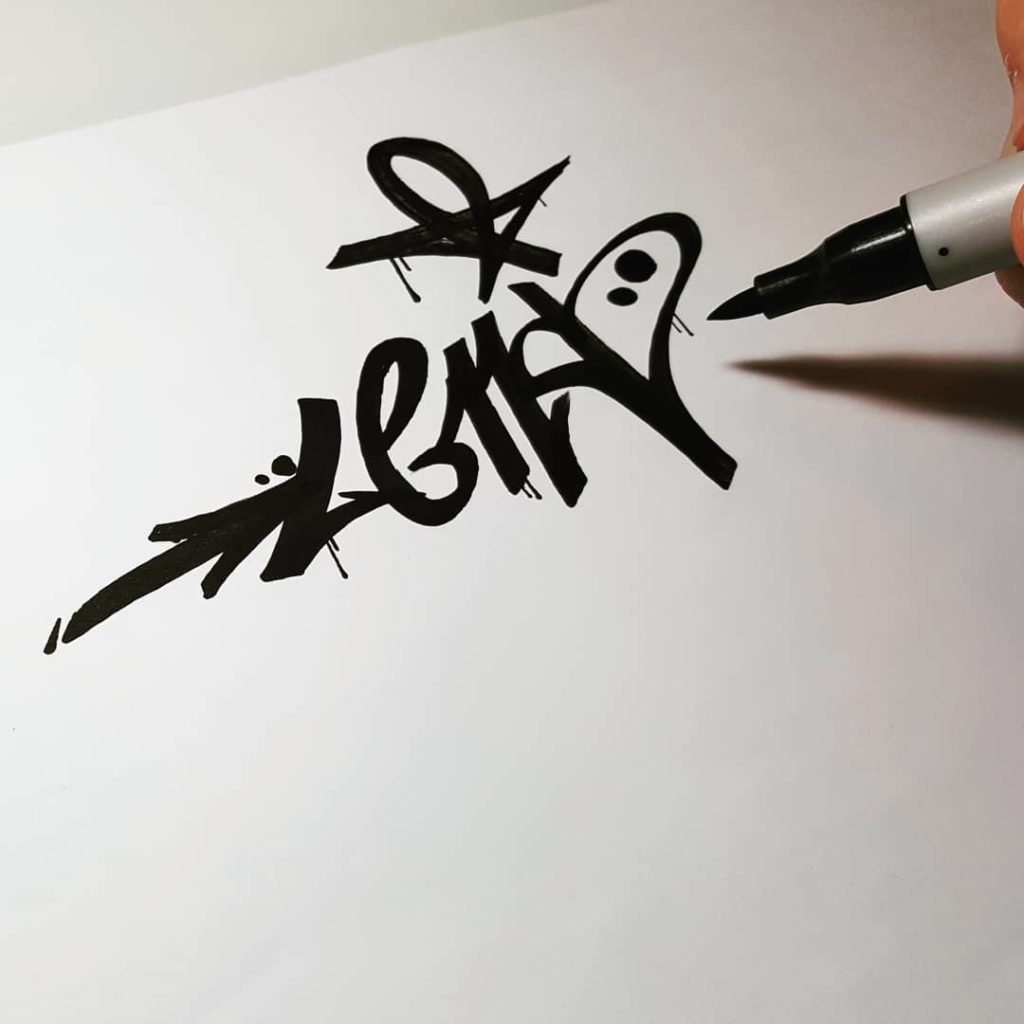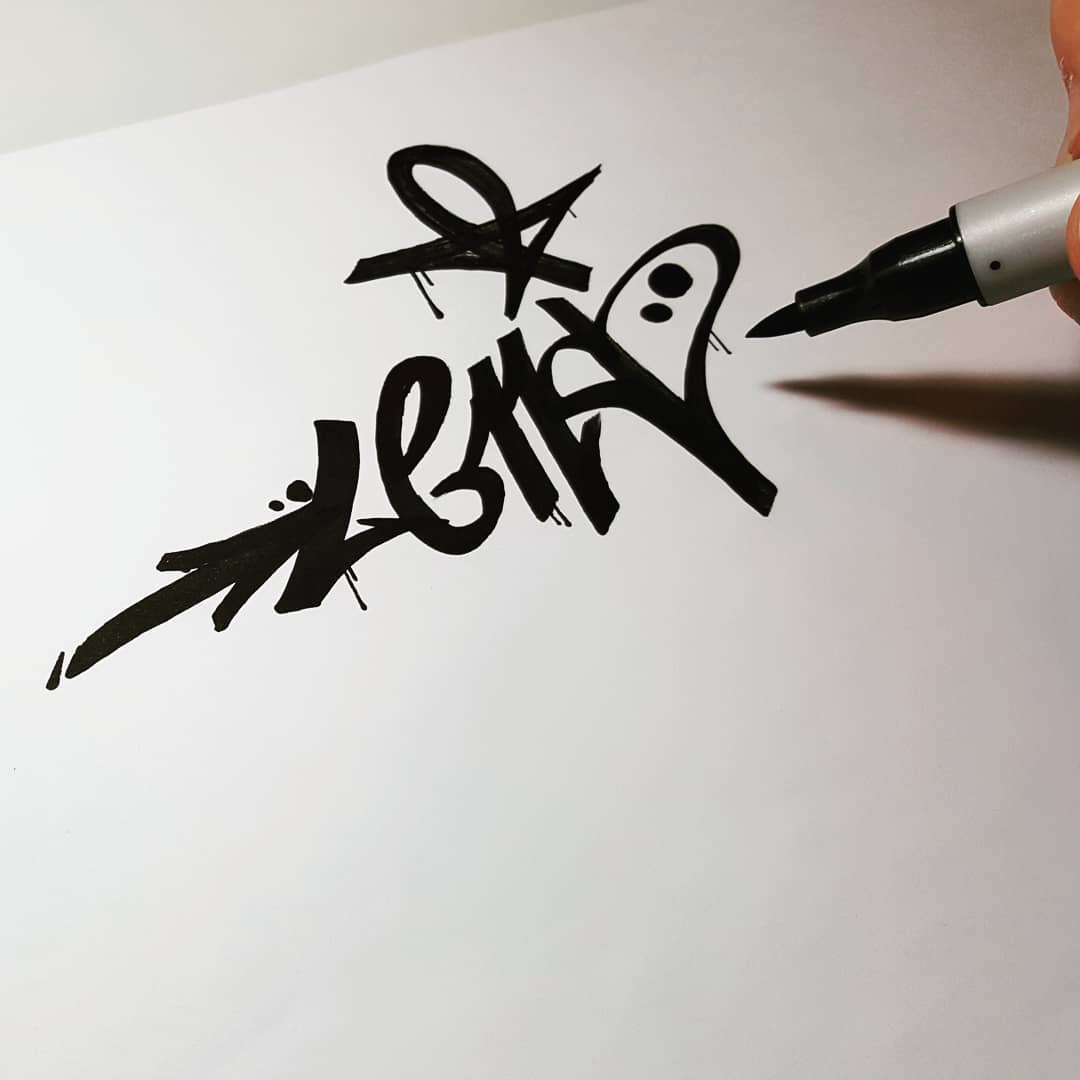 2. The pencil drawing
As you can see, there are arrows added and I still had to make minor improvements. I did not have to change the whole composition though.
3. Shadows
The compositional form of this sketch is a triangle. Illustrated in the picture below.
I had to follow the dynamics of this composition and place the vanishing point of the shadows on the right side of the drawing. So, the shadow blocks point to the right.
4. Coloring
I am not sure, if am fully happy with the coloring already, but I like this color combination.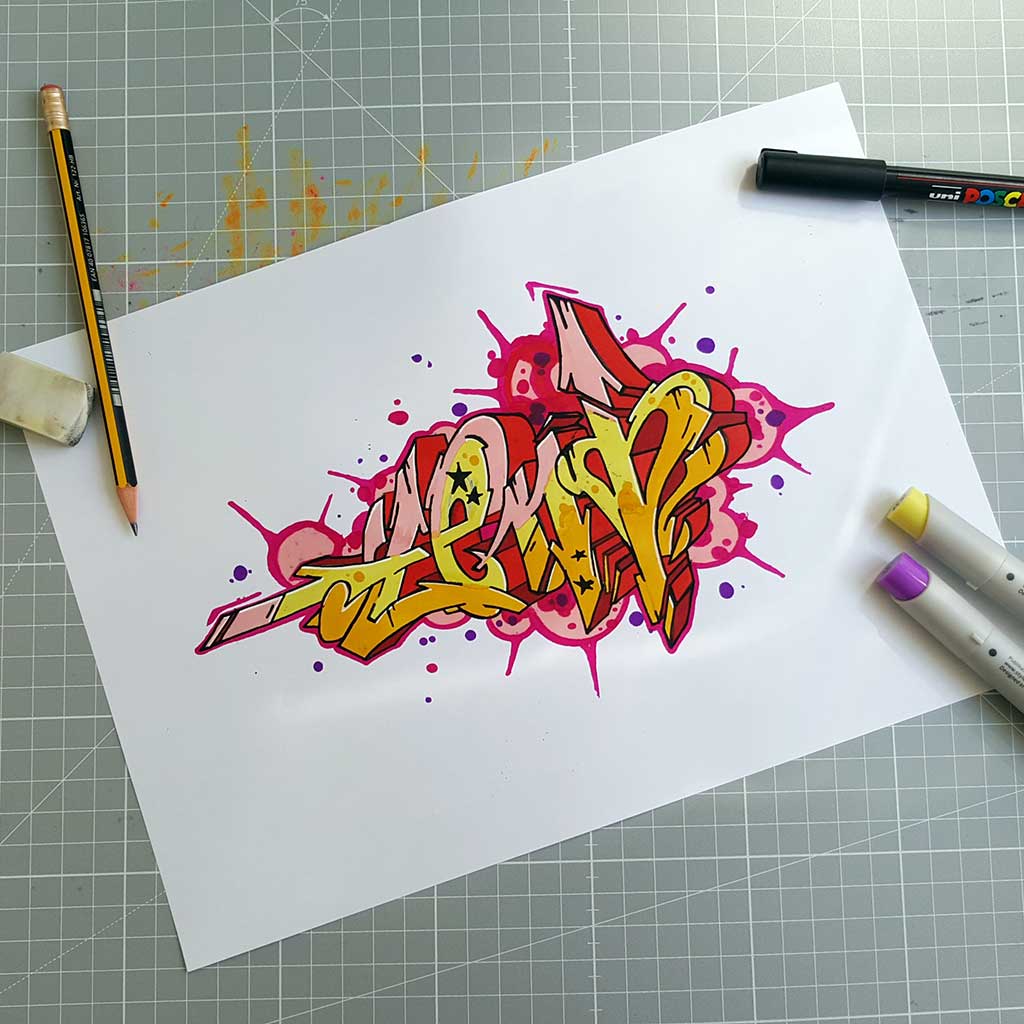 Supplies
Standard paper for printers
pencil with 2B hardness
Stylefile makers Main set A for the fill-in
Posca markers PC-1MR for highlights and outlines
I will probably make a color rework of this sketch soon and maybe even will change the "e" as well. What do you think about this sketch. How do you like it?